Transformer Covers for Tube Amps (120 mm Base)
The cover is large enough for M 102 type transformers that can be installed vertically or horizontally. This cover is suitable for transformers of medium power tube amplifiers such as a 300B single ended amp. This transformer cover is available with straight edges or as a retro look cover with rounded edges. A low height version is available for horizontal mounting of the transformer. Included are screws M3x6 and a drilling template for accurate positioning of the mounting holes. In the following pictures you see an EL84 for size comparison.
Dimensions (width x depth x height)
External: 120 x 120 x 130 mm / 4.72 x 4.72 x 5.12″
Internal: 110 x 110 x 125 mm / 4.33 x 4.33 x 4.92″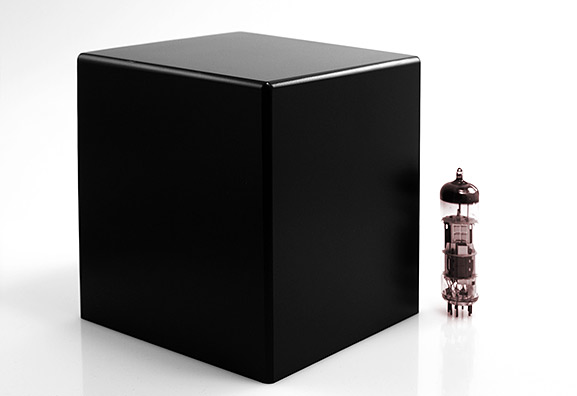 Included are 4 screws M3x6 and washers for mounting the transformer cover from the bottom befestigt.The screws are suitable for a sheet metal thickness of 3 mm / 0.2″ / 12 gauge. If you like to use thicker material, contact us. We can provide longer screws.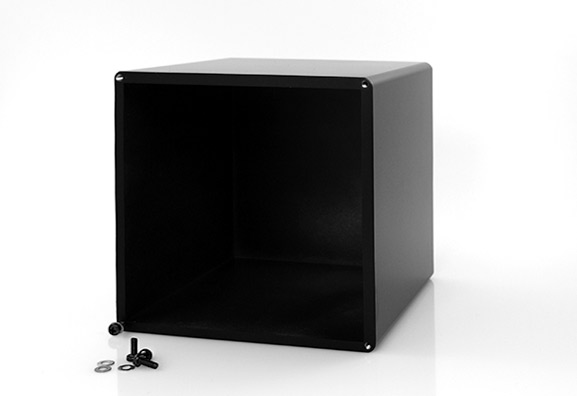 External and internal dimensions of the 120 mm transformer cover. Download a data sheet including the drilling template for print.
Download data sheet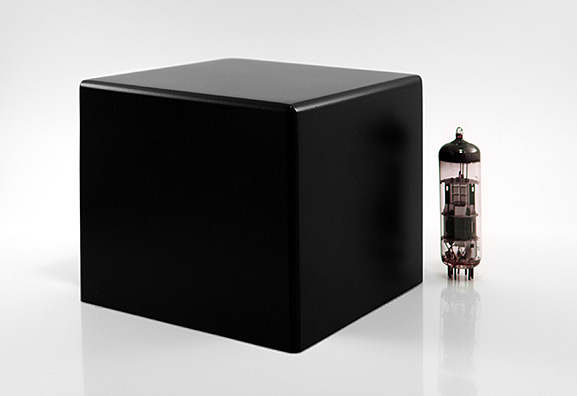 External and internal dimensions of the low 120 mm transformer cover. Download a data sheet including the drilling template for print.
Download data sheet