Transformer Covers for Tube Amps (150 mm Base)
This is a pretty big one! This transformer cover is ideal for very large output or mains transformers that can be installed vertically or horizontally. This cover is suitable for transformers of both medium power tube amplifiers such as a 300B single ended amp and high power PP amps. This transformer cover is available with straight edges or as a retro look cover with rounded edges. A low height version is available for horizontal mounting of the transformer. Included are screws M3x6 and a drilling template for accurate positioning of the mounting holes. In the following pictures you see an EL84 for size comparison. Did we mention it? This transformer cover is huge!
Dimensions (width x depth x height)
External: 150 x 150 x 160 mm / 5.91 x 5.91 x 6.30″
Internal: 140 x 140 x 155 mm / 5.51 x 5.51 x 6.10″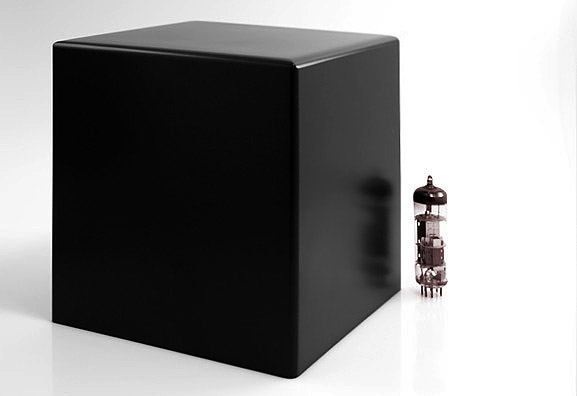 Included are 4 screws M3x6 and washers for mounting the transformer cover from the bottom.The screws are suitable for a sheet metal thickness of 3 mm / 0.2″ / 12 gauge. If you like to use thicker material, contact us. We can provide longer screws.
External and internal dimensions of the 150 mm transformer cover. Download a data sheet including the drilling template for print.
Download data sheet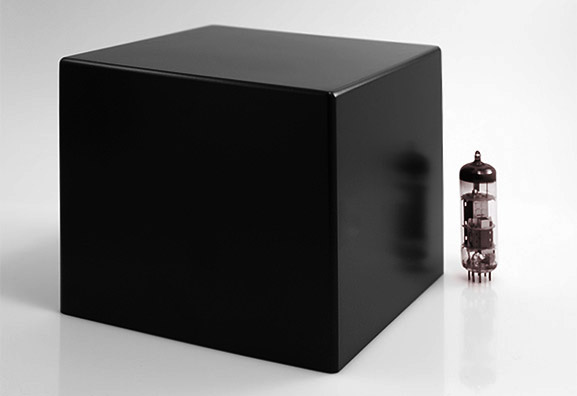 External and internal dimensions of the low 150 mm transformer cover. Download a data sheet including the drilling template for print.
Download data sheet